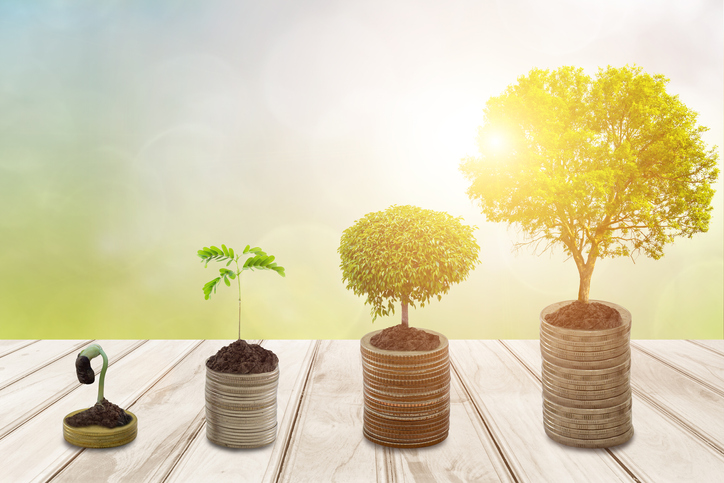 Steps to becoming a coach…
If you have heard about coaching and are curious about what it can do for you, or if you are interested in training to be a coach, then read on to find out about my experience of coaching so far and why I decided to become a coach. I will share how I chose my training course, the top tips I would give to new coaches, and the resources that I have found to be particularly useful.
On top of all that, I have included some coaching tools that will enable you to:
review where you are in your life right now
contemplate how you want your life to be in the future
get to know what you truly value
test your listening skills
discover the types of questions coaches ask their clients.
You can go through the exercises by yourself or get together with a friend and coach each other!
What is coaching?
Coaching is a transformational and empowering process that gives clients the space and time to explore where they are in their lives right now and get clarity on what they really want to achieve.
Using a rich variety of coaching models and tools, and a series of powerful questions, coaches help their clients to untangle themselves from the issues that they are facing by encouraging them to reflect on their experiences, to bring out the answers and solutions that lie within them, and to draw upon the resources that they need to reach their goals. Coaching enables clients to identify the steps that they need to take to make changes in their lives and to decide how they will work through any challenges that may arise.
How I got into coaching
I always imagined that my ideal job would involve doing something that I was completely passionate about, had a strong sense of purpose, and made a positive difference to the lives of others. Throughout my career, I've have been in both paid and voluntary roles that have involved some kind of public service but when I started mentoring others it seemed to marry together two great interests of mine – personal development and human behaviour. I am fascinated by how the mind works, why people behave the way they do, and how we can help others to fulfil their true potential.
Being a mentor to both staff and young people was such an insightful and proactive experience. I would listen as my mentees talked about the issues that were on their mind, we would speak extensively about changes that they wanted to make, and I would help them to create a focused plan of action that would take them step by step towards their goals.
I leapt at the opportunity to train to become an internal coach in my organisation and within a year I had completed my Level 5 Certificate in Coaching & Mentoring which was awarded by the Institute of Leadership and Management (ILM). After coaching several members of staff on a range of issues related to their career progression, work/life balance, and relationships, my interest was piqued. I found that I wanted to dive deeper into coaching and perhaps even start to serve people outside of my organisation.
When my fixed-term contract came to an end, I went on to work 1-1 with students and graduates on formatting and writing their CVs and job applications. Then, suddenly, coronavirus hit the UK, we went into lockdown, and my job was no more! I recognised that I now had the opportunity to do something that I really wanted to do so I decided to go for it! I did my research and enrolled in some further training in coaching with a view to setting-up my own business in the near future.
Choosing my coaching course
There are a lot of coaching courses out there, and I was a bit overwhelmed by all the choice, so I had to find a way to narrow down my shortlist of training providers. These are some of the points that I considered when making my decision:
What modules does the course offer? What would I like to study? What are my development needs? (Believe me having something you are genuinely interested in exploring further gets you through those difficult periods where time is tight, motivation is low and workload is heavy!)
What is my goal? Does the course lead to my chosen career path?
When do I want to achieve this goal by? What is the length of the course? When does it start/finish?
What level do I want to study at (e.g. degree level, postgraduate level, foundation level?) Do I meet the entry requirements?
Will this course suit my preferred learning style?
What support is available to me during the course? Will I have access to 1-1 tutorials or mentoring? What happens if I get into any difficulties? Will I get feedback on my coaching and guidance on my written assignments? Is there a network of alumni? Does the provider offer any CPD once I'm qualified?
Location of the course (Is it feasible to travel there? Factor in any travel costs and time.)
Is the course recognised and accredited by a professional body?
Cost of the course – What is my budget? What payment options are there? Does it have a payment plan (if needed)? Does it offer a good return on investment? What have graduates gone on to do?
Reviews from alumni – Could I make contact with people who have recently done the course?
In the end I decided to enrol in the Postgraduate Certificate in Personal and Business Coaching with Barefoot Coaching as it built upon my Level 5 qualification, it had a straightforward pathway to the credential that I wanted to achieve, it covered the topics that I wanted to study further, and it suited my academic nature. Plus it was being delivered online which meant I could participate in the course without having to leave my family and spend money on accommodation and travel (win!)
What I have been studying (so far!)
Here are some of the main topics that I have covered during my first module:
The importance of contracting with clients to establish how you are going to work together and what you will be discussing in sessions. Plus, the type of information that should be covered in a coaching agreement.
Exploring different coaching models such as GROW (Goal. Reality, Options, Will) and OARS (Open questioning, Affirming, Reflecting and Summarising) which can provide a useful structure to a coaching conversation, helping the coach to get to the heart of the client's issues, and facilitate change by enabling clients to gain clarity on what they are aiming for and to come up with their own desired outcomes.
The concept of having Unconditional Positive Regard for clients and remaining non-judgemental by being aware of my own prejudices and leaving them at the door as I enter a coaching session.
Enabling transformation in the client by exploring the problems or issues that they are experiencing beyond the surface level and looking at their qualities, core values, beliefs and any personal 'rules' that they abide by that may underpin these beliefs. This raises the client's own self-awareness and helps them to understand how personal barriers might be getting in the way of them achieving their goals. The coach can then work with the client to challenge, reframe and overcome the beliefs that are holding them back.
Understanding the factors that can hinder a client's progress towards change such as a lack of clarity, fear of failure (or success), and relying on extrinsic motivation rather than intrinsic motivation (there's a great article by Kendra Cherry on Verywell Mind that describes the differences between the two).
Top tips for new coaches
1. Manage your mindset (and the anxiety levels!)
I still get butterflies about the fact that I am putting myself out there and doing something that I am truly passionate about every single day. However, with this also comes a sense of anxiety and, as I am gently pushing myself out of my comfort zone, I now appreciate how important it is to develop a growth mindset and keep in mind that this is a period of learning.
For example, being observed during coaching sessions while you are still getting to grips with the different tools and techniques is pretty nerve-racking. Nevertheless, it is also an essential part of the process of developing as a coach. You learn so much from the feedback that you get from others and by making a few mistakes here and there!
I have often kicked myself for asking the wrong type of question (or a rather clumsy one!) and have had to deal with a whole host of limiting beliefs and fears such as 'I'm not experienced enough!' 'I don't know enough!' 'What if I muck this all up?' 'What if I can't think of any good questions to ask my client?' Honestly, it goes on and on…
I have been exploring different ways of tackling this in order to minimise any interference with my coaching sessions. In the moment, I have taken a couple of deep relaxing breaths to feel more grounded and have then had to literally 'feel the fear and do it anyway!' I find that I soon relax into the coaching session and I focus on staying present by concentrating fully on my client and reminding myself that the session is not about me but the client that I am here to serve.
When I am feeling self-doubt I also remind myself why I decided to become a coach and try not to compare my journey with my peers. I am now learning to understand the role that my inner critic plays in trying to keep me in 'safe' and familiar situations and to speak to myself with more compassion.
Self-care is absolutely critical here as well so I'm experimenting with lots of different activities to get me into a more positive head space such as reciting affirmations, listening to upbeat music, meditation, hypnotherapy, mindfulness and journaling.
2. Develop yourself
Committing to your own Continuous Professional Development (CPD) is another important aspect of being a coach. You need to keep your skills and knowledge refreshed so that you can grow in your career and keep delivering an excellent level of service to your clients. There are loads of different coaching specialisms that you can explore. So far, I have attended seminars on Neuro Linguistic Programming (NLP), trauma-informed coaching, wellbeing, career coaching, positive psychology and many more!
Professional bodies and your training organisation may already provide you with opportunities for CPD but I would also recommend looking out for articles, books, webinars, courses and events that spark your interest and give you a taster of the different areas of coaching that you could specialise in. I have picked up many different tools and incredibly valuable nuggets of advice from my CPD activities and I usually come away feeling motivated and eager to put my new learning into practice.
3. Practise, Practise, Practise!
Any good coaching course will provide plenty of time for you to practise your coaching. This is where you get to apply all the theory, tools and techniques that you have learned and discover what really works for you and your clients. As well as coaching my peers on my current course, I have also managed to recruit several volunteer clients so that I can hone my coaching skills further and, in turn, help them to achieve their goals.
This experience has been so useful since I am also getting a taste of what it may be like to run a coaching business. I've had to prepare my own advert (and then be brave and hit send!), pre-meeting information, coaching agreements, and get to grips with new systems to help me manage and deliver appointments (such as Calendly and Zoom.)
I also joined a weekly Co-Coaching Practice Group run by Your Coaching Journey where I get to practise my coaching in a supportive environment and get feedback on it. I would very much recommend looking out for any similar groups that meet in your local area or online.
4. Connect with other coaches
Look for coaches who are a few steps ahead of you (caveat: please don't compare yourself to them in any way! Remind yourself they are much further along in the journey and that you can learn a lot from them.) Determine what particular areas you may be interested in (e.g. wellbeing, executive, leadership, career, mindset coaching etc.) and then search for coaches who are working in that area.
You can network with other coaches and follow their activities on social media. I have joined many Facebook groups and attended both face to face and online conferences or training days for coaches. As a result, I have gained many insights from those who are currently running their businesses and I love interacting with them. They all inspire me to keep going and are so generous with their time and knowledge.
5. Get coached!
This will help you to see how the coaching process works, to appreciate what it actually feels like to be a client, as well as enabling you to develop yourself through coaching. While your coach listens to you and encourages you to think things over, you will gradually start to see a way through your issues, which is both an illuminating and insightful experience.
During the coaching sessions inside of my course, I have relished the opportunity to be the client and I've had plenty of 'aha!' moments these last few months as I have been coached by members of my group on issues that have been going around my head. I have also been coached outside of my course and have learnt how to shift some of my unhelpful thinking patterns and generate some daily habits that will serve me better.
Coaching Tools and Techniques
One of the things that I love most about being a coach is learning a variety of tools and techniques that I can then use to uncover and explore issues with my clients.
Here are some popular coaching tools that I have learnt on my course (and elsewhere) and have practised with my clients. You can download the worksheets and try out these coaching exercises today!
The Wheel of Life
If you want a tool that prompts you to assess your current situation then this is a good one! The Wheel of Life helps you to take a holistic view of your life as it is right now, to identify the areas of your life that need more attention, and to set yourself goals that will make a real difference to you.
The exercise gets you to pinpoint the areas of your life that you consider to be important and then to rate your current level of satisfaction in these areas as shown in the example below.
You can have a go at this exercise yourself by downloading the worksheet where you will find a blank Wheel of Life and full instructions on how to complete it.
If this exercise was being carried out before or during a coaching session then you would discuss your responses with a coach, explore the outcomes that you would want to achieve, and make a plan to get there.
Your Ideal Day
This is a wonderfully creative and inspiring exercise that encourages you to visualise how you want your life to be at a certain point in the future. It also provides insights into what you value, what makes you feel most fulfilled, what kind of person you want to become, and what you really want out of life.
Dare yourself to imagine the kind of life that you want to be leading in 3 years' time! Download the My Ideal Day worksheet which contains some prompts to stimulate your imagination. Spend 15 minutes or so writing everything down.
Next, read over your response and map out the steps that would be involved in getting you to where you want to be (from now to 3 years' time).
You might have a bit of an exciting plan forming! With the help of a coach you could make that plan clearer and then start working towards it.
Discover your core values
Values can signal what is most important to us and our coaching clients. Although our values can be tricky to pinpoint it is worth spending time thinking about what your values are and how you are living in accordance with them. Sometimes when we feel stuck, are lacking direction, or are uncomfortable with a situation that we are in, turning to our values can be a useful starting point in helping us to figure out what we could do next.
You can use the Ideal Day exercise above to identify your values or think about situations that have already happened in your life where you have felt really satisfied and on top of your game. Reflect on what it was about those circumstances that made you feel so happy (what values spring to mind?)
Another way of finding your values is to search for and download a list of values, like the one here (there are plenty of other examples online for you to consider.)
Select the values on the list that resonate the most with you. Now narrow this down to 5 values that are most important to you and that you feel you absolutely must have in your life (these are your non-negotiable values!) You may need to weigh up one value against another to get down to your final 5.
Next download the worksheet to assess how much you are currently living by your values and explore the changes that you could make to your life to live more in accordance with them.
Practise listening and being fully present with others
This exercise is inspired by Nancy Kline who wrote Time To Think and is something that I have practised both during my course and in my co-coaching group. Pair up with somebody and invite the person to speak uninterrupted on an issue of his/her choice for at least 5 minutes.
You need to stay as silent as possible. Focus on listening to what the person is saying, the type of language used, any particular choice of words or expressions (pay attention to the person's tone of voice and body language). Be aware of when your attention is wandering or when you feel like jumping into the conversation and bring yourself back to the present moment.
After the speaker has stopped talking take a moment to reflect on what might have got in the way of you listening so that you can identify and address your own barriers.
You will both be able to see the value in simply being listened to and will be surprised at what comes out when you are allowed to talk about whatever is going through your mind!
Be curious
This one is crucial to remember! When you are listening to others, be completely curious about their way of thinking and behaving, their likes and dislikes, their feelings etc. It is all about wanting to understand things from another person's perspective so that you can explore what life is really like for that person, discover what it is that the individual really wants and help facilitate meaningful change in his/her life.
Ask open questions
As well as staying curious and listening attentively, you can help those around you to elaborate on the issues that they are facing, and to find their own solutions, by keeping your questions as 'open' as possible. These are questions that cannot be answered with just 'yes' or 'no' and may begin with 'What', 'How' and 'Tell me about…'
Here are some articles and resources to get you more familiar with coaching questions:
Useful Resources
Coaching Websites
These websites contain many informative blog posts, articles and resources related to coaching that you can check out via the links below.  Note: some of these organisations are coach training providers but there are many others out there that you can consider. This list just includes those that I looked at during my course search.
Coaching Podcasts
Books about coaching
Here is a list of coaching books that I read during my coach training.  They all provide an excellent introduction to coaching and the essential skills that you will need to develop while you are training to be a coach.
---
FREE Coaching Taster Offer
Ready to embark on your own journey of self-discovery?
Thinking of making some changes in your life or career but don't know where to begin?
How about giving yourself some space to talk things through, clarify your thoughts and map out the steps that will take you forward?
I am offering a FREE 90-minute coaching session to all new and prospective clients. Come and discuss what is going on for you and what you would like to achieve. You can then see what it is like to work with me and decide if my coaching services are right for you.
Contact me to book in your free taster session and let's get started!