Thanks for visiting my blog! I'm Louisa and yes, I confess that I have a bit of an addiction to all things involving self-help and personal development. I love nothing more than reflecting on and sharing what I have learnt so this is why I decided to start blogging about my experiences. If you want to know more about me and how this blog came about then read on…
My Self-Help Journey (so far)
My 'habit' of turning to self-help materials began when I was in my late teens. Having already experienced several bouts of anxiety and depression by then I found it amazingly reassuring that there was a whole treasure trove of resources out there that could teach me how to live my life more positively and heal some of the wounds of my past. I remember stocking up on books covering anything from how to handle relationships to positive thinking. I thought just simply reading the material was enough, that somehow a magic wand would appear and make me the optimistic, confident, relationship savvy, gutsy go-getter that I so desperately wanted to become. Needless to say, that didn't happen! I'd pick the books up whenever I was feeling low and then they'd never again see the light of day, just covered in dust on my bookshelf, any wisdom they contained was never truly explored or was long forgotten.
I tried other ways of dealing with anxiety and depression such as ignoring it and keeping myself busy (which never works in the long-term), going to counselling and taking medication.  Talking things over with my doctor and a counsellor was fantastic for getting my feelings out into the open and learning ways to challenge my thinking.  However, I was still drawn back to self-help materials because I really wanted to understand myself better and I found that the exercises contained within them were personally enlightening, thought provoking, and potentially life changing.
By committing to reading self-help material each day, reflecting on it through journaling and taking the advice and putting it into practise I am gradually finding techniques that work for me.  As someone who has suffered severe anxiety (to the point where it became completely debilitating), self-care has also become a huge part of my daily routine and I will share my experiences of this and the self-care techniques that I am currently practising.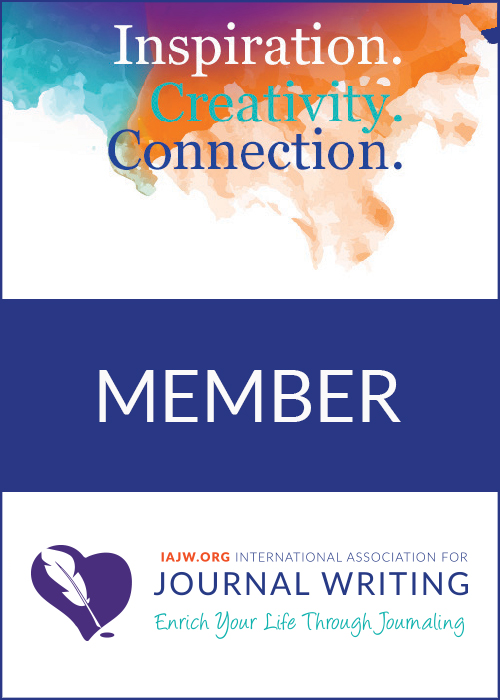 I also love to journal and have recently become a member of the International Association for Journal Writing. I share lots of journal prompts in my posts in the hope that it will encourage others to create some space in their lives to reflect and write down their thoughts.
Working Life
It will probably come as no surprise to learn that personal development has always been a core value of mine and that during my career I have sought out and initiated opportunities to develop myself and others. After participating as a mentor in various workplace mentoring programmes I achieved a formal qualification with the Institute of Leadership and Management (ILM) in Coaching and Mentoring in 2016 and have gone on to provide coaching to members of staff on setting attainable goals, managing workplace relationships and career progression.
With the aim of wanting to encourage staff to share their knowledge and to provide them with opportunities to engage in workshops that would meet specific training needs I co-founded a development network for my department which involved designing, organising and managing an annual programme of staff training and development events.
I then moved on to work within a careers service in a Higher Education Institution and ran one to one sessions with students and graduates to help them to enhance their CVs and application forms so that they could achieve their career goals.
I am fully committed to my professional development as a coach. I have completed a Certificate in Business and Personal Coaching with Barefoot Coaching (which is accredited by the International Coaching Federation) and I am now studying for my postgraduate qualification in this area with the University of Chester. I have also recently achieved a Diploma in Transformational Coaching (which is accredited by the Association for Coaching). 
Aside from my personal development activities, I have had over 10 years' experience in administrative and event management roles including working in human resources, local government departments, academic and researcher development, programme administration and project management.
I also have academic interests outside of my professional life, having studied Education and English at undergraduate level and then Children's Literature at Master's degree level which culminated in a publication in an academic journal.  I have completed these studies while managing full-time employment and bringing up my two children (let's just say it was no mean feat but totally doable!)
Over to you…
All of my content is based upon my experiences of carrying out an array of personal and professional development and self-care activities and contain my honest opinions and reflections on what has (or has not) worked for me.
If any of my posts help or resonate with you at all then I'd love to hear from you so please contact me via my contact form if you have any comments.
You can also reach me on LinkedIn, Twitter and Instagram (follow @myselfhelphabit).
---
FREE Coaching Taster Offer
Ready to embark on your own journey of self-discovery?
Thinking of making some changes in your life or career but don't know where to begin?
How about giving yourself some space to talk things through, clarify your thoughts and map out the steps that will take you forward?
I am offering a FREE 90-minute coaching session to all new and prospective clients. Come and discuss what is going on for you and what you would like to achieve. You can then see what it is like to work with me and decide if my coaching services are right for you.
Contact me to book in your free taster session and let's get started!