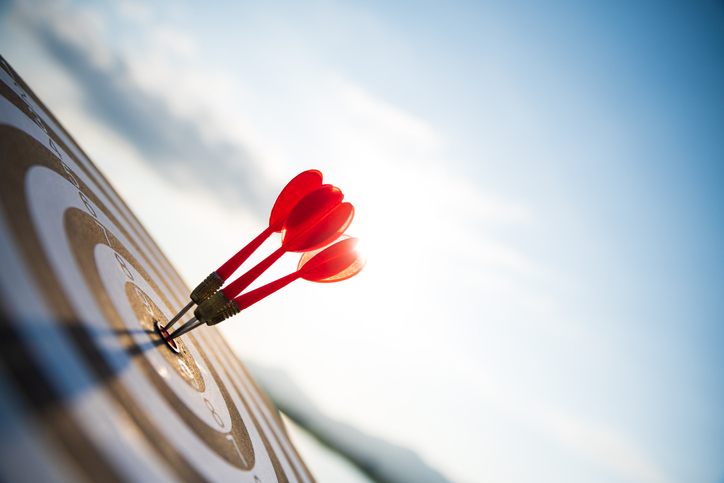 Getting back to business after the school holidays
The beginning of the autumn term has always had me raring to go, with renewed enthusiasm to tackle whatever the rest of the year has in store.  I put this down to the many years that I have spent studying and working in education (a new academic year = a new start) and fond memories of moving onto the next stage of my life, catching up with friends again, brand new stationery, and the textbooks that were brimming with information that I had not yet explored. 
Plus I'm an absolute sucker for crispy golden leaves, brisk walks in the cold, cosy jumpers and a huge steaming mug of hot chocolate in front of a warm fire…bring it on!
As I see September as the perfect opportunity for a fresh start, I am relishing the chance to pick up my goals again especially after keeping the kids amused for 6+ weeks while trying to get some sort of work done!
If, like me, you have gradually got yourself out of holiday mode, done the multitude of things that are involved in packing the kids off to school, and are now keen to get focused on your goals then take a look at the prompts below and download the accompanying worksheets. Together these will help you to:
Reflect on the summer break and what you want going forwards
Reconnect with your vision and goals
Create a plan of action that will move you towards your goals
Keep yourself focused on what you really want to achieve
What has come up for you during the summer break?
Before you dive back into work and any other tasks, take a little time to reflect on the last 6-8 weeks and think about what you would like to take away from them as you head into the final months of the year: 
What worked well? What would you like to maintain?
What did not work well? What would you like to let go of?
What have you learned about yourself?
Are there any changes that you would like to make to your work or some other areas of your life? You can use the Wheel of Life exercise to help you to check-in on how you are feeling about different aspects of your life.
What is the bigger picture that you are aiming for?
Remind yourself of what you are setting out to achieve and why it is important that you accomplish it.  This can provide a boost of motivation, put that fire back in your belly, and get you on the right track again. 
Think about the vision that you have for your life over next few years (it could be a couple of years from now or in 5 years' time – you decide!) Imagine what you want to have achieved within that timeframe and what you want your life to look like.
What will you be doing?
What will you have?
How do you look and feel?
What has improved (and how do you know that it has improved)?
What enabled you to make the changes that you needed to make and what has made the biggest difference to your life?  
What goals would move you towards the vision you have? 
You may have done some goal setting earlier in the year so take a moment to review the goals that you have already set for yourself and look at where you are right now with them.
Are your goals still relevant? How do they align with your future vision?
Do you still want to achieve them?
Do they need modifying (perhaps you need to simplify the goal, make it more specific or increase the level of challenge)?
If you are starting from scratch then have a read of my post which takes you through the goal setting process.
Now that you have your reflections from the summer break and your future vision in mind, what goals do you want to focus on for the rest of this year?
Do not commit to too many goals!  Determine which goals are most important to you (identify your top 3) and focus on them for now.
What are you going to do over the next 3 months?
Now that you know what your goals are you can map out the steps that you are going to take over the next few months to work towards your goals and create a plan of action.
For each goal ask yourself:
Where do I want to be with this goal in 3 months' time?
What are the steps that I need to take to get there? Now work backwards to form your plan. What exactly do you want to have done in 2 months' time, 1 months' time, and, then, within the next fortnight?
You may be able to break these steps down further into smaller, manageable tasks. Make your tasks as specific and as easy to do as possible and then you can just concentrate on working your way through them. If a step is too big and vague then I find that's when anything other than what I am meant to be working on starts to become more appealing!  
Look through your list of tasks, arrange them in order of priority and assign an achievable deadline to each of them.  You can then slot these activities into your weekly schedule as and when appropriate.
Factor in any other events, activities or existing commitments that are coming up in the next few months that might need your time (like work/home projects, birthdays, anniversaries, holidays, school activities and, I know it may be too early for some but as I've already spotted mince pies on the supermarket shelves I'll mention it now, Christmas!) Adjust your plan accordingly so that you can accommodate these commitments while working on your goals.
How are you going to keep track of your progress?
Update your action plan with your progress regularly so that you stay on track and keep your goals in sight (you will also then see where you may need to make amendments to them).
My plan contains the goal as a headline with the various associated tasks and their deadlines written underneath.  I also have a progress column next to each task and I remind myself to update this column at least once a month.
Now this planning is all well and good but there is another important thing to consider…
What could stop you from maintaining your focus?
What sorts of things in your life might pose as distractions and take you away from focusing on your goals? It could be household chores that are not an immediate priority (or even essential!), noisy environments, other people, constantly checking devices and, of course, any other habits that you have got yourself into (like overdoing your research or planning, wanting everything to be 'perfect', going on 'all the courses' before you do anything, etc.)
By bringing these distractions into your awareness you can then choose your response if or when these things become an issue and start to minimise or remove them completely.
In the face of such distractions (and anything else that life may throw at you!) how will you maintain your focus?
Think about any strategies that have worked for you before and try out some of these handy techniques to keep yourself focused:
Keep your vision in sight – Bring your goals to life and remind yourself of what you are aiming to achieve and why. Create a vision board and put it up on your wall and/or save it on your phone. You could also do some regular goal visualisation exercises (there are plenty available on YouTube if you search for 'Goal Visualisation Meditation' and meditation apps like InsightTimer may also have them).
Look after your mindset – Surround yourself with positive affirmations or quotes that remind you that you CAN do this (pin them up on your wall/desk)! Identify any motivational speakers or podcasts that you could listen to in order to spur you on. Limit the time spent with any negative influences in your life (e.g. the news, particular people and certain social media accounts).  Think about how you can stay inspired by checking out my post on how to create your very own inspiration board.
Get into the habit of defining what success would look like to you before you start the day.  This is one of the daily prompts from my morning journal and really helps me to focus. For example, specify what task you want to do that day, how much of the task you want to get done and what time you want to get it done by.
Keep your phone out of sight – Make a rule to only check social media and your messages at specified times in the day, turn off those notifications and log out of your email while you are at it.
Communicate your availability to others – Inform your loved ones and colleagues of times when you do not want to be interrupted, block out your diary, and if something is really urgent or an emergency then request a specific way of contacting you rather than email or messaging (e.g. by telephone call only or through another specific channel).
Become more aware of what activities you are doing in the day and identify any time wasters. Make a note of how you use the time that you have in the day. See where you can simplify things or remove things that have little or no importance so that you can focus on the things that really do matter and will make a positive difference. Here are some questions that you could get into the habit of asking:

Why am I doing this?
How important is this? What would happen if I didn't do it (and is that really a big deal)?
Do I need to do this task or could I delegate it (or rope in some extra support)?
Does this task align with and support my goals? What is it actually contributing to my life, business or work?
What could I say no to?
Do I need to be involved in this activity? If the activity is not adding anything positive to your life and is not a core or crucial part of your role/professional development then consider if you could be using your time to do something that is more beneficial to you or others.

Get organised! Prepare for your tasks the day before you do them so you can get on with them straight away (i.e. get together any information and resources that you need). In addition, make a note of where you have got to with a task so that when you come back to it you can get started again quickly.
Try out the Pomodoro Technique – This is great for short attention spans or when you are trying to get started on a big project and want to ease yourself in gently! Set a timer for around 25 minutes and don't stop working on your task until that time is up. Then take a short break and, if you have more time to dedicate to the task, set the timer for another 25 minutes and get back to work.
Lean on your support network – Tell loved ones, friends, colleagues, fellow business owners, etc. what you are focusing on over the next few months and keep them updated.  Ask for their involvement and support when you need it (perhaps they can be a sounding board for new ideas or can offer you guidance and a good dose of encouragement.) Who in your network could help to keep you accountable?  It is amazing what you can achieve when you know you have someone to report back to!
Establish boundaries between work and leisure time (so that you don't burn out!) – Remember to make time for short breaks in the day and to switch off in the evening so that you can rest and come back to your tasks feeling refreshed. Also, make sure you are getting enough sleep and are refuelling your body with nutritious food.
Finally, if you keep losing focus, getting distracted and often find yourself procrastinating then keep a note of what happens and when, and ask yourself honestly:
What is really going on here?
What do I want to have happen instead?
What might be holding me back?
What could I do to overcome this and get myself back on track?
*FREE Coaching Offer*
Are you interested in having some coaching to help you to make progress with your goals and stay focused? I am halfway through studying for my Transformational Coaching Diploma and am offering a set of 3 FREE coaching sessions. Each coaching session will be up to 90 minutes long and can be held fortnightly or monthly depending on your preference and availability. Contact me if you would like a place (there are currently 4 places available) and we can discuss how we can work together over the next few months.